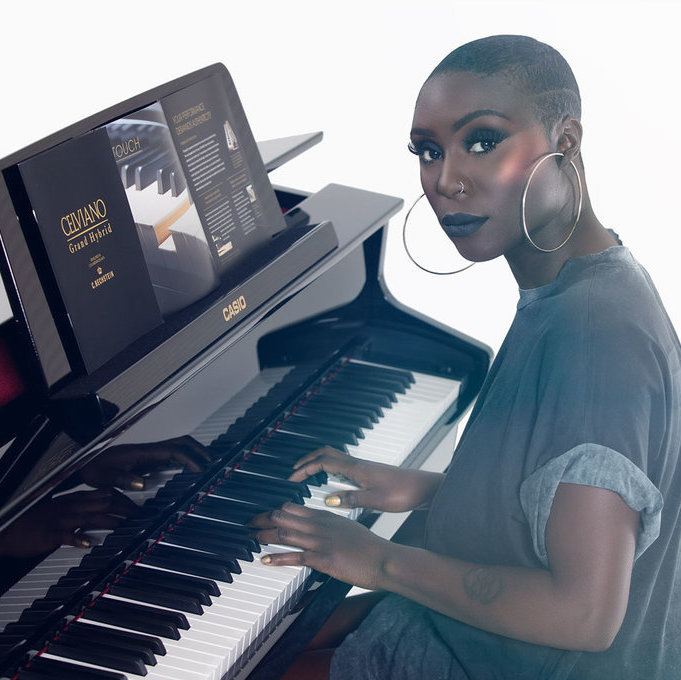 #ACTIONINMUSIC
A CELEBRATION OF MUSIC TEACHING
#ActionInMusic celebrates the work of music teachers nationwide and aims to get more people involved in music making so that they too can enjoy the satisfaction that comes with playing a beautifully expressive musical instrument.
READ & WATCH OUR LATEST POSTS
CLASSIC FM'S MUSIC TEACHER OF THE YEAR AWARDS 2016
Casio's latest initiative aims to bring music education to more people. Celebrating the achievements of teachers and the passion and determination of students all over the UK, who deserve to have access to an instrument and an outlet for their inspiring creativity.
We're taking #ActioninMusic with Classic FM's Music Teacher of The Year to ensure that this message is brought to the nation's agenda, and the young musicians in this country are given a voice.
INTRODUCING CELVIANO GRAND HYBRID
INNOVATION MEETS TRADITION.
Acoustic excellence meets digital perfection. The Grand Hybrid brings you refined sound, accurate touch and a startlingly natural piano playing experience. CASIO in collaboration with renowned acoustic piano manufacturer C. BECHSTEIN combine pioneering technology with acoustic piano principles to produce a digital piano of unrivaled quality.
authenticity from the first touch
precision-made wooden keys
The Natural Hammer Action keyboard is made with full-length, wooden keys. The mechanism incorporates real hammers that follow the path of motion as a concert grand piano. The result is truly breathtaking and provides a wonderful authentic playing experience.
GRAND ACOUSTIC SYSTEM
THREE DIMENSIONAL AMPLIFICATION
Using an innovative six-speaker amplification system, CELVIANO Grand Hybrid recreates the three-dimensional sound field that an acoustic grand piano generates.
C.BECHSTEIN HAMMER
the World's Best ACTION
The new "Natural Grand Hammer Action Keyboard" consists of 88 full length wooden grand piano keys manufactured using the same Austrian spruce as found in C. Bechstein grand pianos, for the most authentic key touch and feel.
THREE LEGENDARY SOUNDS,ONE PIANO.
berlin, vienna & hamburg
Every Grand Hybrid, the GP-300, GP-400 and the GP-500 can emulate these three legendary Grands.
Berlin Grand: A balanced, elegant sound. Ideal for playing impressionistic music. Notable for its clear, ringing tone across the entire range.
Hamburg Grand: A brilliant, rich sound. Loved by pianists for its wide range of expression. Well suited for various playing styles and genres.
Vienna Grand: Noted for its impressive low range. Great for both soft and vigorous playing with its warm tone. An ideal instrument for music from the classical period.